Most Recent Warrior Updates
What a day at Warriors' Best Friend's facility! Watch and see how Charlie spends his SNOW DAY!!
Read more >>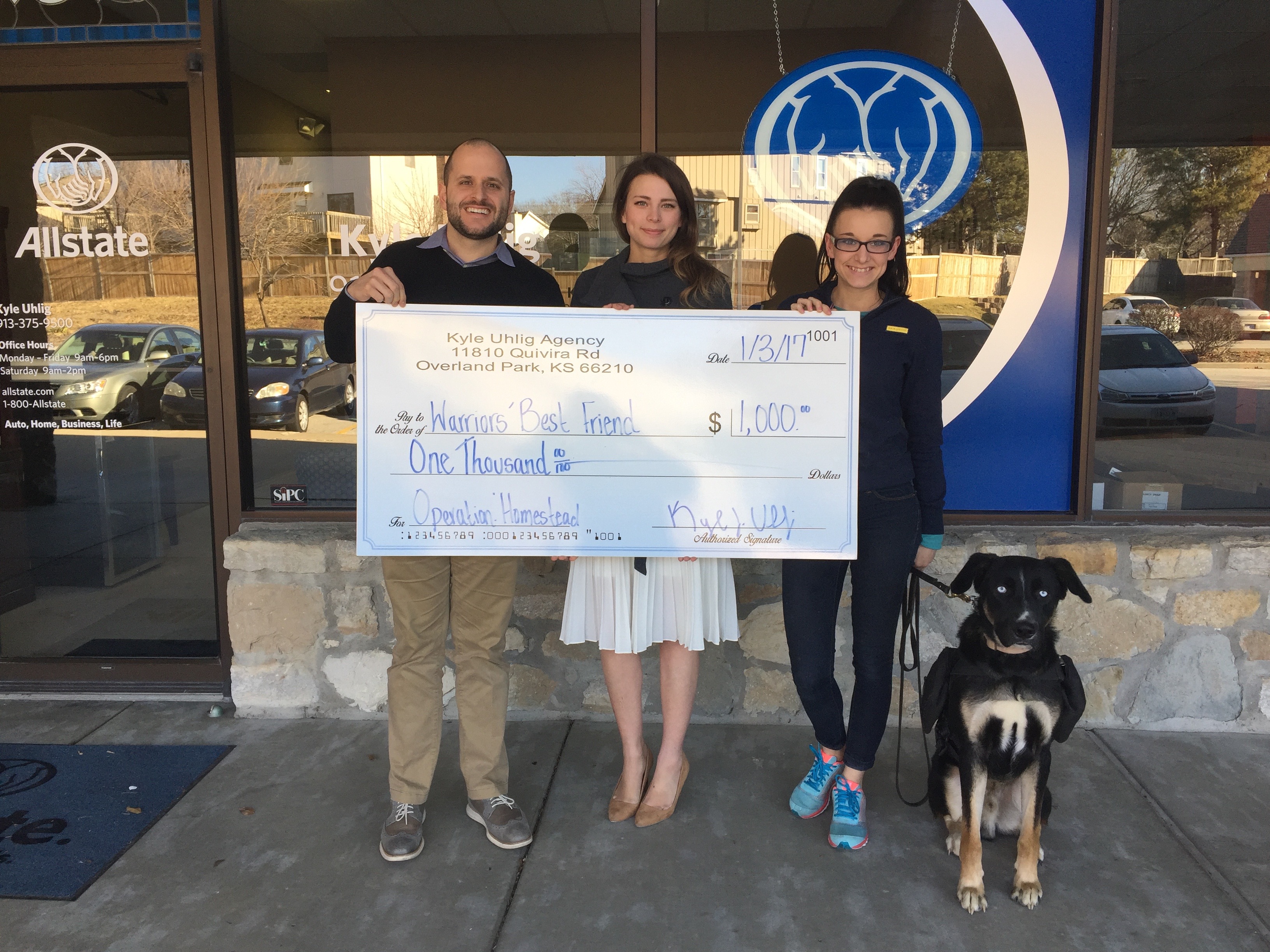 Thank you so much to Allstate Insurance: Kyle Uhlig Agency for your continued support of Warriors' Best Friend! Their donation of $1,000 will help Warriors' Best Friend provide critically-needed service dogs like Depot (pictured below) for veterans battling PTSD and Traumatic Brain Injury at NO...
Read more >>
Gabbie has such a wonderful spirit. She is always ready to go and happy no matter what she is doing.
Read more >>
New Year, new name! With 79 votes cast total, "Charlie" was selected for BI's Buddy--and as you can tell from the picture, this Labradoodle approves! Here is a breakdown of the contest results: Charlie: 32 Oliver: 17 Remmington: 22 Chief: 8 Boehringer Employees along with matching funds from BI...
Read more >>